Project goals
The clients goal was to build a successful website in a niche market and make a profit. She needed guidance on how to structure her business, attract leads, and create a compelling call-to-action that would convert her visitors into paying customers.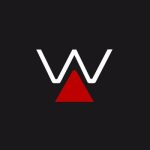 "Grayson is very good at finding what you are interested in and developing a roadmap your way to success… Grayson reviewed our previous conversation and instantly remembered who I was. He spoke to me with respect and was very insightful… Grayson is a very motivating fellow, he will push you."
Warrior Forum Member, Consulting Client
Project outcome
With Grayson's guidance, The War Room Member was able to create a structure for her website that would attract leads and generate income. She received personalized coaching on copywriting and creating an automated email swipe, which helped her to connect with her target audience and increase conversions. As a result, she is on track to achieving her goal of building a profitable website in a niche market.
Have a project you would like to talk about?