Project goals
Our client approached us with a desire to launch a productivity software but was struggling to navigate the overwhelming details of the launch process. Their goal was to streamline the launch process and increase productivity by having a clear roadmap to follow.
Our team at Grayson Bryan Consulting understood the challenges of launching a new product and the importance of having a well-defined plan. We worked closely with the client to identify the critical milestones required to launch their software successfully. Our approach involved a step-by-step plan with specific deadlines and accountability measures to ensure maximum productivity.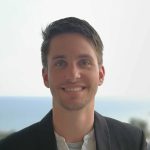 "Since working with Grayson 2-3 times per week, I always have a clear roadmap to follow and a deadline for our next call. He makes sure that we don't rush things too fast while we prepare our launch. Yet he still ensures speed of implementation at lightning speed in the preparation of all the necessary details/building blocks for our launch."
– Martin Boeddeker, FindFocus.net
Project outcome
Through our collaboration, our client's productivity increased by 300-500%, resulting in the successful launch of their productivity software.
Our approach provided the accountability, structure, and guidance needed to overcome the challenges associated with launching a new product. At Grayson Bryan Consulting, we are committed to helping our clients achieve their goals and maximize their potential.
Have a project you would like to talk about?