Project goals
When the client first approached Grayson, they were feeling overwhelmed and stuck in their online business. They had been struggling for months and were not seeing the results they wanted. Their main goal was to establish a clear direction and strategy for their business that aligned with their values and resonated with their target audience.
Grayson worked with the client to create a customized coaching plan that focused on identifying their unique strengths and crafting a compelling brand message. Through this process, the client gained clarity and confidence in their business approach, which ultimately led to increased visibility, engagement, and revenue.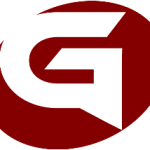 For the first time I feel that I now will be very successful with my new online business and it really is because of Graysons coaching. I have found out that I *personally love the 1-on-1 coaching style, because you are getting his undivided attention.
I cant tell you how long I searched for a real professional coach who did 1-on-1 coaching. The coaching I am getting now will be replacing all the money I have been spending on training courses that I really put a lot of effort into, but was never able to success with. I now understand when people have raved about having a special coach or mentor. It truly is life changing for me.
Cathy Anderson, Consulting Client
Project outcome
Grayson's coaching sessions have been an absolute game-changer for the client's online business. The tailored approach to coaching has allowed them to make significant progress in just four sessions.
Grayson's patience, attention to detail, and willingness to address any questions or concerns has been invaluable. The client feels that they are finally on the right track to success and looks forward to continuing their coaching sessions with Grayson in the months to come. They are confident that with Grayson's help, they will be able to achieve their goals and create the successful online business they have been striving for.
Have a project you would like to talk about?